Join us to Swim the Amazon for local charities this summer
Baby Paddlers would like to invite you to join us in a sponsored swim across the Amazon for charity.
Our exciting Jungle themed swim will be taking part in your child's lesson between 4-10 July. Every Paddler will take part by swimming 27 meters in their class, and with a combined total of all our swimmers we will be able to swim across the AMAZON! What an amazing achievement that would be.
We are raising money for some wonderful local charities, please see below for all the details on them. Please download your sponsorship form using the button below. Just think if every child raises just £10 then we would have a fantastic £5000 to give to our charities. WOW!
We can't wait for our event, and hope you are excited to see what our teachers have in store for your little jaguars and monkeys. If you have any questions then please drop an email to nicky@babypaddlers.co.uk
We are raising money for some fantastic local charities
Scarf
Scarf is a parent-led charity, based in the New Forest, Hampshire. They organise regular term-time and holiday activities for young people with special needs and their families. The children that Scarf works with have a broad range of disabilities and special needs including Down's Syndrome, autism, cerebral palsy and learning difficulties.
Their approach is not just to meet the needs of the disabled child, but also to recognise the impact on the whole family, all of whom need fun and support.
Visit http://www.scarfnewforest.org for more information.
Macmillan Cancer Support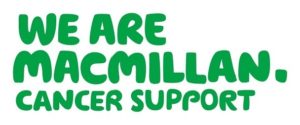 No one should face cancer alone. So when you need someone to turn to, Macmillan are there. Right from the moment you're diagnosed, through your treatment and beyond, Macmillan are a constant source of support, giving you the energy and inspiration to help you take back control of your life, and feel more like yourself again. Macmillan's ambition is to reach and improve the lives of everyone living with cancer and to inspire millions of others to do the same. Macmillan's research helps understand the needs, numbers and experiences of people affected by cancer, to develop and influence better care and services. Macmillan find out what matters to people affected by cancer, and fight for the best deal. They help shape policies and work with the government to improve lives.
Visit http://www.macmillan.org.uk/ for more information
Royal Hampshire County Hospital Neonatal Unit
The Neonatal Unit is in Winchester Hospital, and provides a service to the labour ward, post natal ward (Geoffrey Hammond Ward) and Hampshire Hospitals birth centre. They have 12 cots which include two intensive care, two high dependency, and eight special care cots and we know many of our customers have been in this unit and is a big asset to the local area.
Visithttps://www.hampshirehospitals.nhs.uk/patients-visitors/contact-us/royal-hampshire-county-hospital-rhch for more information.
Forest Park School, Totton
Forest Park School is a very special place which provides for children aged 2-19 with moderate, severe and profound learning difficulties. The school has a team of dedicated, talented and skilled professionals who provide a child centered approach which is flexible and responsive to individual needs. We promote a happy, supportive and positive learning environment.
Visit http://www.forestpark.hants.sch.uk/ for more information.
Osborne School, Winchester
Osborne School is a community special school in Winchester catering for pupils between the ages of 11 and 19. The school was created following the amalgamation of two schools for learners with moderate learning difficulties and and severe learning difficulties and moved into brand new, purpose built accommodation in September 2003. Some of the pupils there have moderate learning difficulties, some have severe or profound learning difficulties and some are on the autistic spectrum.
The aim of Osborne School is to ensure that by the time of leaving the school each pupil has fulfilled their full personal and individual potential.
Shepherds Down School, Winchester
Shepherds Down is a Local Authority maintained community special school for around 113 children aged 4 – 11 years. It is situated in Compton, near Winchester, Hampshire.
It is a happy and successful school providing an appropriate curriculum and learning environment for children whose complex learning difficulties cannot be met within mainstream school.
All pupils have a STATEMENT OF SPECIAL EDUCATIONAL NEED and are referred by the Local Authority. Staff work closely with colleagues to ensure individual needs are met to the best of our ability.
They also have a well established and growing Outreach Service.