19 Jan

Franchisee No. 4 – Welcome Viki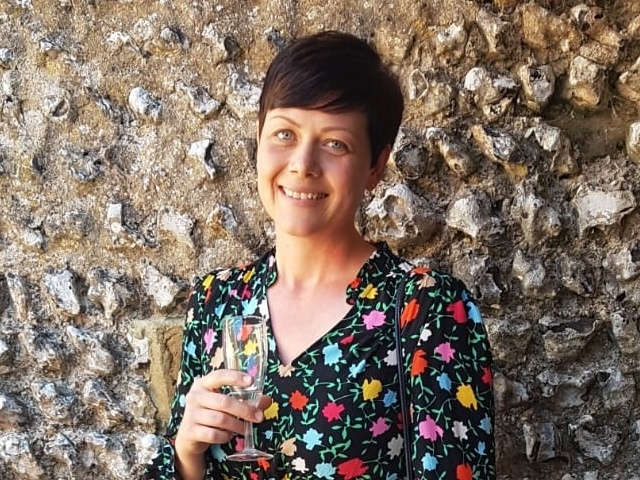 It is an honour to introduce you all to Viki, our fourth Baby Squids franchisee! Viki is now the proud owner of the East Hampshire postcode area licensed to run Baby Squids classes. Viki is already up and running, with classes across Portsmouth, Fareham, Gosport and Titchfield.
Viki explains below why she chose to become a franchisee, having been an amazing swimming teacher for a few years already.
My first experience of baby swimming was when I first took my eldest son swimming back in 2013! We went to Winchester Hospital pool and our instructor was one of the Baby Squids team (who is still teaching with us today!) I loved our classes and I realised how much of a special and unique experience being in the water is for both adult and child.

Fast forward a few years, to April 2016 when a chance sharing of a job advert for Baby Squids teacher by a friend led me into the world of baby swim teaching whilst also working another job. I started teaching one afternoon a week and on a Saturday morning.

Soon the love I found for teaching took over and I made the decision to leave my office job to turn swimming teaching into my new career in September 2016. Since then, I have been running classes across Hampshire and now since returning to work after maternity leave with my second child, I am delighted to have taken the plunge and become the franchisee for the East Hampshire area.

I believe that being a franchisee gives me the work-life balance that I think a lot of people struggle to find. I can work at a time that suits my family and I have a fantastic team of teachers providing amazing lessons across East Hampshire, with the support of Laura, the other franchisee's and the office team behind the scenes too! If you are thinking of doing something similar I really could not recommend it enough.

Viki x
Welcome Viki, you are an absolute star, and I look forward to watching your business go from strength to strength 🙂
Laura x