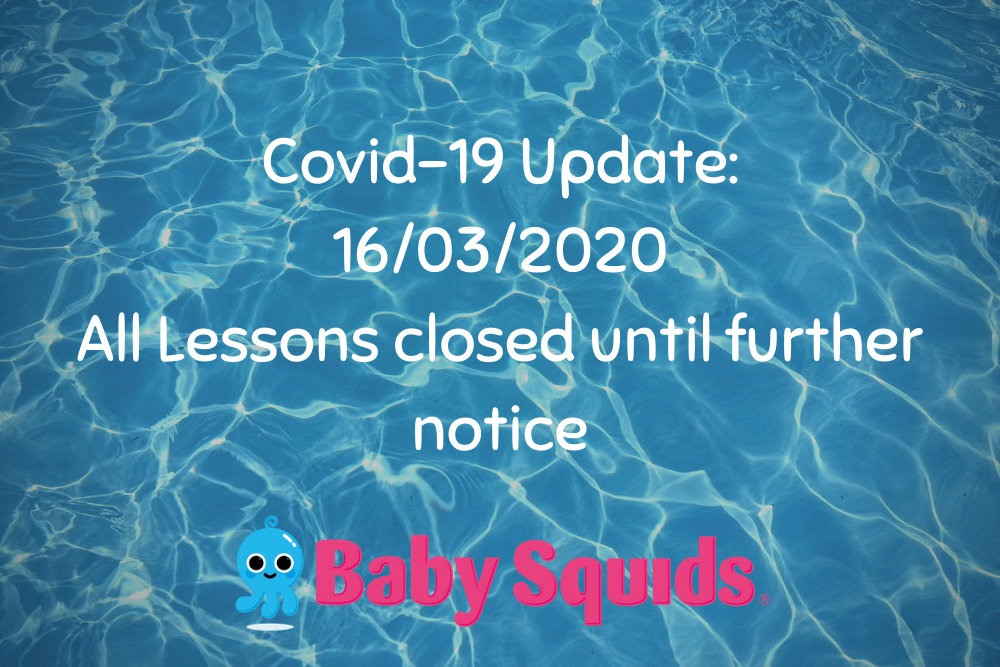 At Baby Squids, we always have and always will put the safety of your child as our utmost priority.
Monday 16 March 2020 – All lessons suspended until further notice
First of all, a huge thank you to all our amazing Baby Squids customers for all the support we have been receiving so far. As per our HAPPEE promise we always put the safety of your child/ren as our foremost priority.
Given the Prime Minister's news conference this evening announcing that everybody in the UK should avoid social contact and stop non-essential travel to help fight coronavirus, we are following Government advice, and suspending all of our lessons with immediate effect. We fully support the Public Health Initiative to limit the spread of Coronavirus. We will continue to keep you updated with more information in line with government advice.
Baby Squids is a small network of three small family owned businesses. We're going to do everything we can to support our swimmers, parents/guardians, teachers and staff. The world will change forever but there is hope and love, stay safe, be kind and we will get through this.
If you have any questions at all, please call us on 01962 680236 or email us at team@babysquids.co.uk.
To ensure you hear regular updates about when classes are re-opening please ensure you add our email to your Safe Senders List. We will be sending out regular communication throughout this testing time.
Stay safe and we will be in touch soon,
Laura x